Regular price
Sale price
$10.00
Lenten Prayer Calendar 2021
---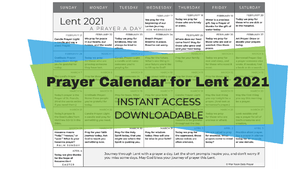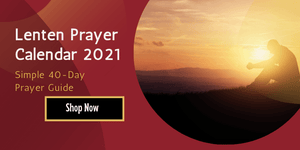 Regular price
Sale price
$10.00
Lenten Prayer Calendar 2021
---
This year's Lenten calendar is a prayer calendar. Designed to be simple and to bring us in to prayer in 2021, the calendar gives very simple prompts for each day. It's designed to be used by families, churches, and individuals. Ministry leaders can use their creativity with this calendar and add to it as they see fit. A few features:
Rotates through prayers of imagination, prayers of intercession and prayers of gratitude.
Sunday prayers are a little more "extensive" so ministry leaders can choose to highlight them if they choose.
Simple and accessible.
With this purchase you'll receive a PDF, licensed to be shared with up to 6 people.