Regular price
Sale price
$5.99
FREE–10 Affirmations about Work
---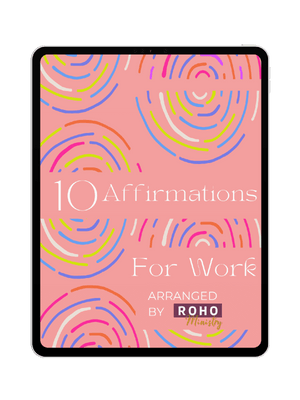 Regular price
Sale price
$5.99
FREE–10 Affirmations about Work
---
Whether you're having difficulty motivating yourself or others,
positive affirmations can break through negativity and inspire great work
. Figure out what pain points are in the way and choose affirmations to counter them, and you'll see confidence, productivity, and camaraderie grow stronger every day.
--FREE RESOURCE--
Turn to these 10 Positive Christian Affirmations from the bible when you're struggling with anxiety or a stressful time at work.