Regular price
Sale price
$9.99
2022 Activate your Faith: How to Pray + Bonus Content
---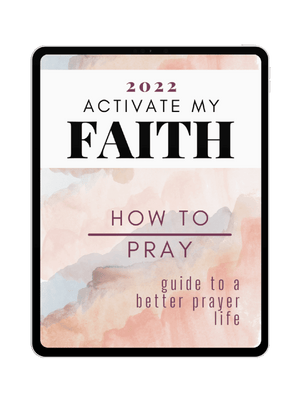 Regular price
Sale price
$9.99
2022 Activate your Faith: How to Pray + Bonus Content
---
**Digital Download**
Prayer is one of the simplest gifts that God gives us, but it's one of the greatest gifts as well. Too often we overlook the fact that we have the ability to speak to God directly. And when we speak God hears our prayers and begins to shift the universe to make what we ask for become a reality. This guide book will help in teaching you how to pray. Prayer is more simple than you think, but it's also more powerful than you can imagine.
Includes Bonus:  8 keys to a more powerful prayer life in 2020
Reviews
"This guide broke it down into easy steps and I've been struggling with the basics so this helped greatly." -Ernest C.
"This should be handed out to every new believer having a hard time with the foundation of prayer." - Pastor Elias J.